If you don't like what you see, change it. Home might be where the heart is but it is also where we spend a lot of our time.  If looking around your living space doesn't make you feel good, do something about it.   I did, its really not that hard.  Updating the color of your walls and adding some beautiful prints that really pop might not totally replace that trip to the louvre but take the inspiration where you can get it.  Go for a super dark color with a bright white trim for contrast.  A love for graffiti art and neon colors really stands out on the charcoal walls.  Color is at the root of inspiration so if white walls are your thing add that pop with some art.  You should look around your space and smile.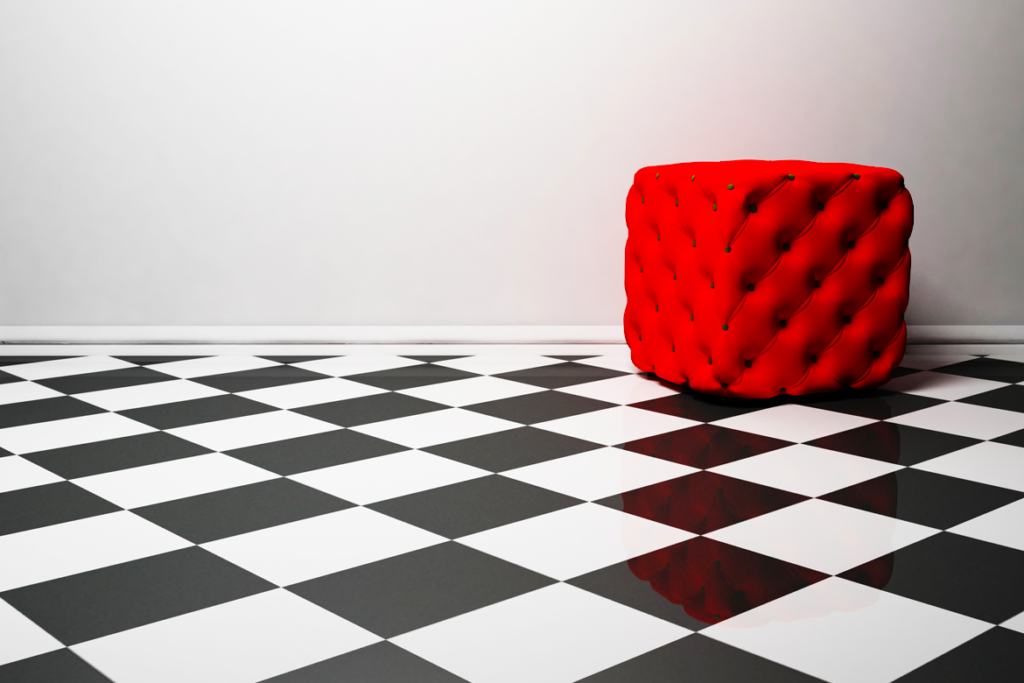 Living fun keeps you young and beautiful – it's a scientific fact, look it up!  It should come easy at home with the right help. Don't take things so seriously, add a little or a lot of whimsy.  A hot pink velvet chair for the home office looks amazing on a zebra print rug.  A couple of oversized acrylic pills on the shelf; thank you Jonathan Adler and the white leather pouf where I sit and chill eye level to the dogs – all fun.  Nothing too serious, not one particular style dictating my surroundings.  Just my colors and an eclectic vibe.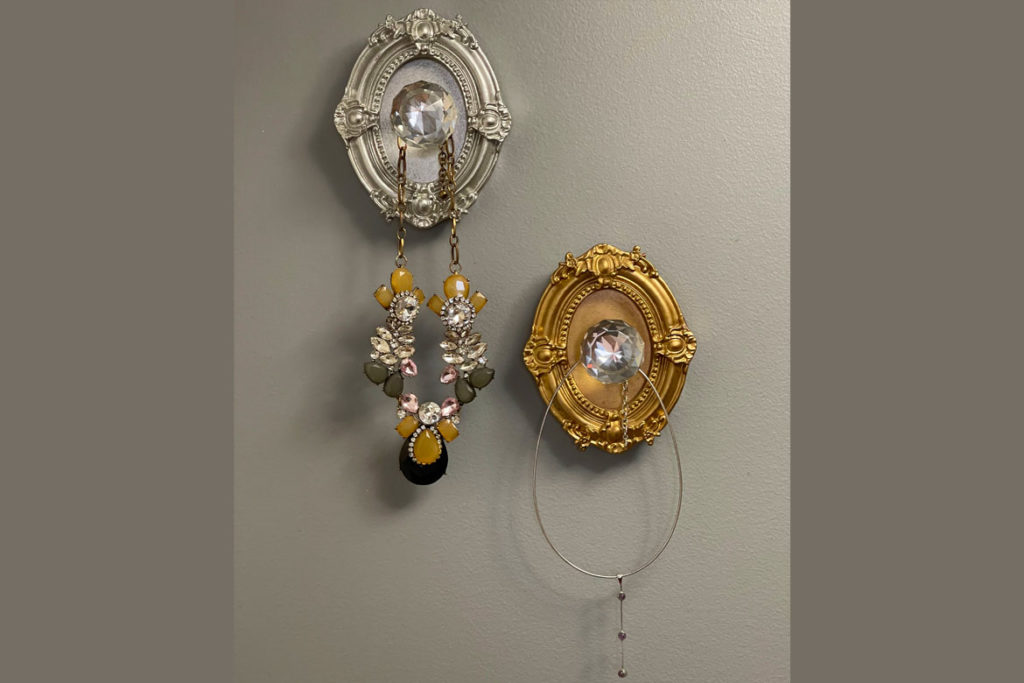 Display what you have and display it well.  Get creative with some vintage crystal door knobs arrange some on the wall and hang up those bags in style or show off some of the statement necklaces you used to rock.  Store your cosmetics or cosmetics store – it is one and the same.  Acrylic storage for the make up brushes all those lipsticks, keep it looking as good as you do.  If you can't store it away, display it with style. 
Lesson # 32 When you surround yourself with beautiful things, life is beautiful.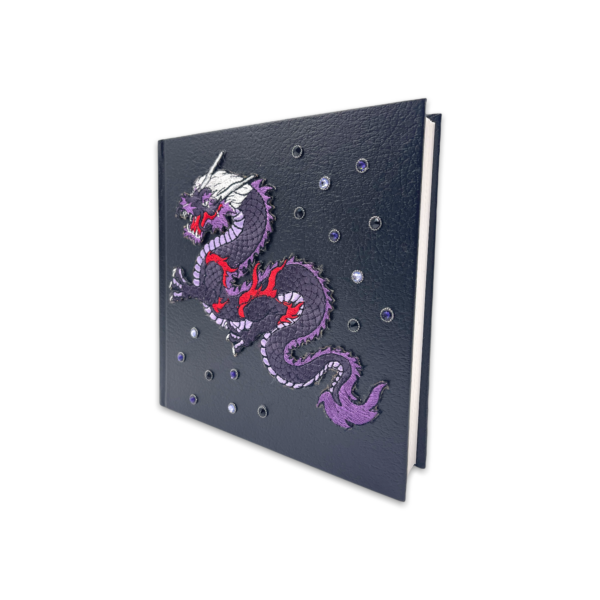 7 x 7 JEWELED BOOK
Enter the dragon. Deep purple and red threading bring this creature to life. Accented with shades of purple, violet and metallic stones set in hematite plating. The beast is officially a beauty. Dimensions 7 x 7 inches 110 sheets/ 220 pages unlined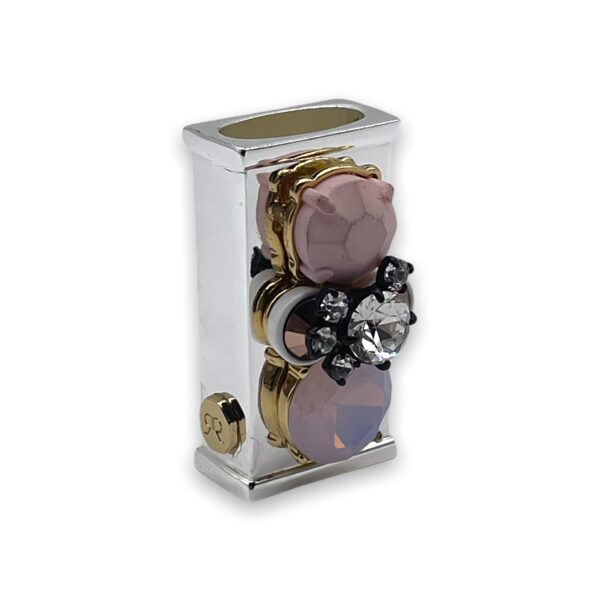 MINI BIC LIGHTER CASE
Pink pastel paradise. Opaque, translucent, milky and metallic stones are all included for a divine mix. The layered casting has a nice depth to it – so very unique. This is one pretty piece. THE CASE MEASURES 1 x 2 x .5 INCHES AND HOLDS A MINI BIC LIGHTER. Lighter not included.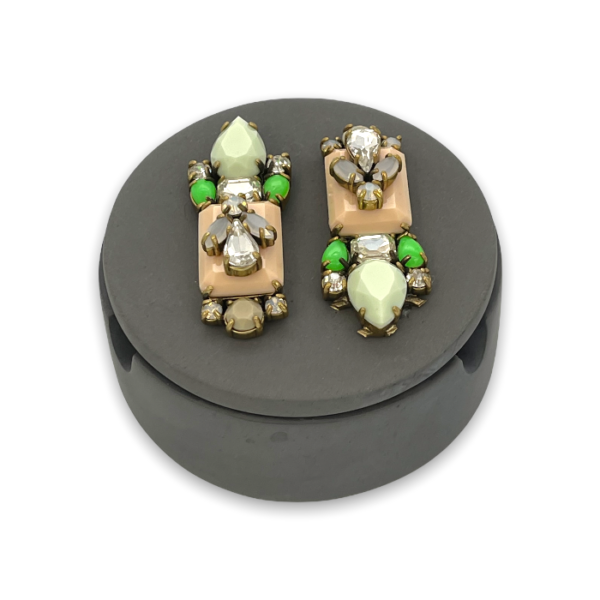 CEMENT ASHTRAY
Cement chic is a thing. Dark gray cement with adorned removeable lid. Bold design with neutral tones and that perfect pop of bright green. Discrete ashtray or dish of any kind – glam it up. Dimensions: 4 Inches round x 2 Inches tall with stainless steel removeable tray