These lighter cases are made for those that love to stand out. The case itself was designed and produced by House Of RR and is exclusive to the brand. Each style is created by using only top-notch components. We are not allowed to say what brand of crystals we use but it sort of rhymes with Tchaikovsky and the vintage jewelry components come from some of the best fashion jewelry designs.
Our hand selected pieces originated from brands like J.Crew, Butler & Wilson, Bauble Bar, Lulu Frost and more. So don't be surprised if you recognize a casting or two – it could be from a necklace you used to rock. We are not affiliated with any of the brands we repurpose.
We offer two case sizes – one that fits the standard bic lighter and one for the mini bic lighter – lighters can be replaced and are not included with the case. Perfect for a smoker of any kind or candle lover – this is the coolest gift to get someone with great taste and that someone could be you.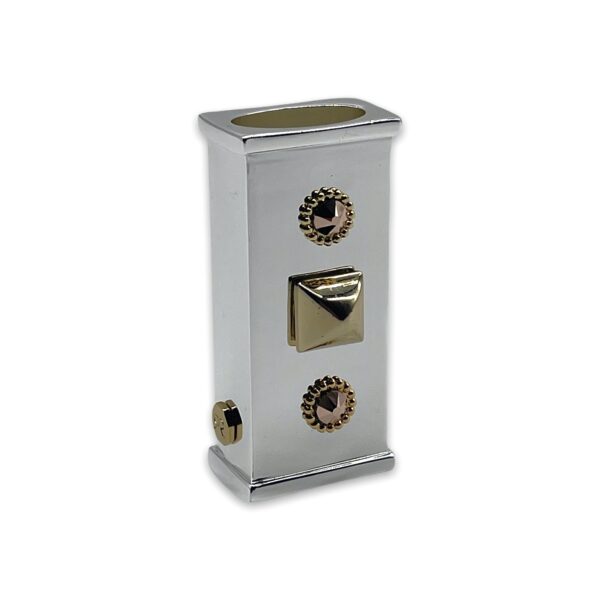 STANDARD BIC LIGHTER CASE
Manic for metal. Rose gold metallic stones set in yellow gold – play off the yellow gold soft edged pyramid in the center. Understated shine for the soft rocker. THE CASE MEASURES 1.3 x 2.7 x .75 INCHES AND HOLDS A STANDARD BIC LIGHTER. Lighter not included.