It's easy to feel special when you are staying in a suite at a super cool hotel that is ½ a block away from the Duomo in Milan. 
It's easy to be interesting when you are out in the world making your mark and getting things done.  It's easy to feel beautiful when you get dressed up for a day at the office, those new shoes and that awesome bag.  But when the elements that made it so "easy" go away, how easy is it to stay feeling fabulous? 
It might not be "easy" to keep that inner confidence going when life gets hard but that is when it is most important.  Good things happen to those that are prepared for them to happen.  So, do you really want to be wearing sweatpants and slippers when opportunity comes knocking? If you dig lounge wear focus on fabrics that don't come out of the dryer. Open that door in a Silk kimono, silk anything rather than that faded Tee.  If you live alone, you will like what you see in the mirror.  If you live with your peep's you will look like you care about yourself and that's attractive.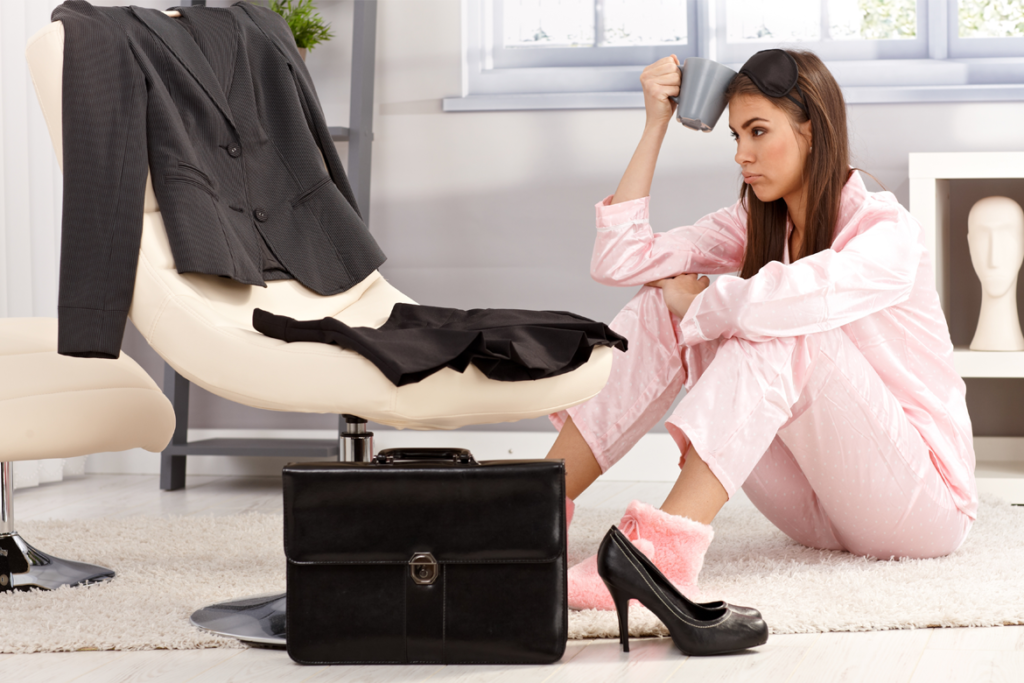 Now that you look good how do you keep yourself mentally stimulated if you are not out and about like you used to be?  Keep yourself stimulated if you want to be stimulating, right?  Do as much of what you love, as you can.  If cooking isn't your thing, don't start trying to bake cupcakes.  Learn how to do something you naturally love, learn every aspect of it that you can.  Become an expert at doing nails, make up and hair if that's your flavor.  Learn how to code if you are one of those right brain kinda people – just get really good at something you love doing.  The rewards for doing what you love?  Happiness…. And that looks good on everybody!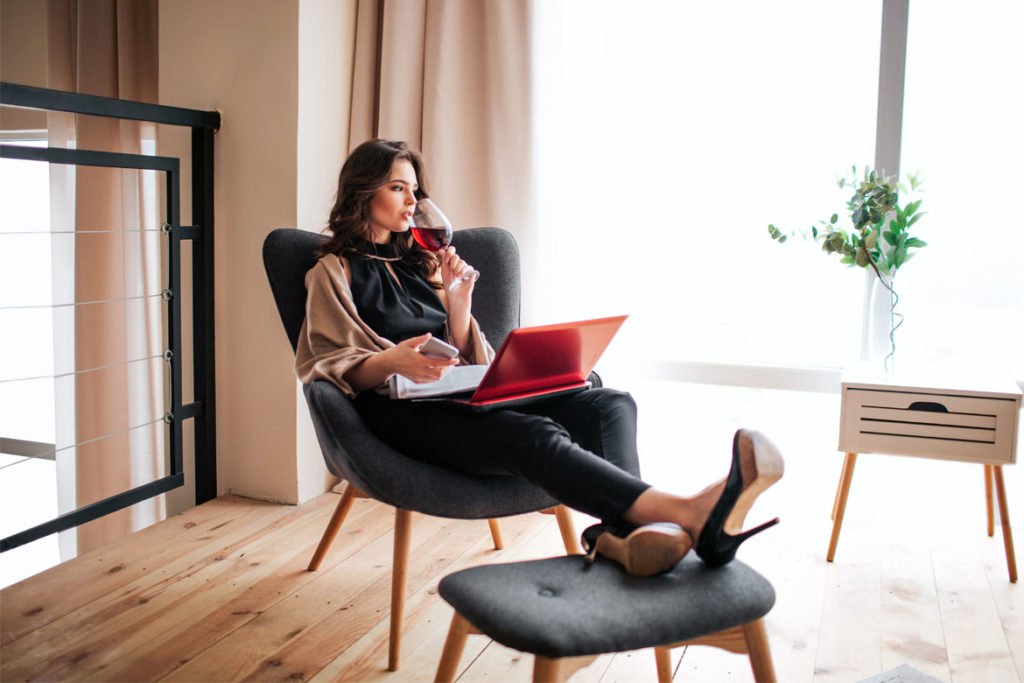 If wearing make-up and high heels everyday makes you feel happy – then do it.  Heels with all the sh*t I have to do all day?  Ok, so not all day if life doesn't permit and maybe in the 3 inch range instead of those 4 inch wedges you wore at work. But yes – get yourself glammed up everyday – look good, look ready for the world.  Make sure those nails, that face and that hair is DONE!  Every day, all day.  Be ready for that knock on the door, be ready to see yourself in that mirror, be ready to turn those heads at home.   
Lesson #39 –Dress for what it is that you want out of life.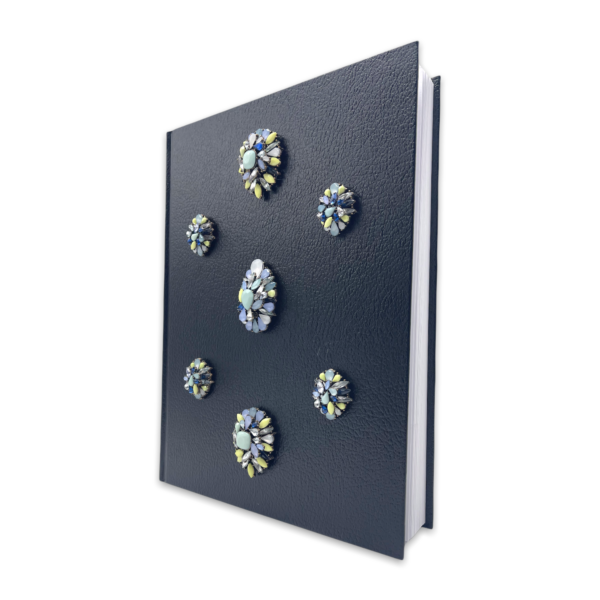 8.5 x 11 JEWELED BOOK
My blue heaven. Set in an antique finish this has a vintage look with the all the lovely opaque navette cut pale colored stones. Accents of deep blue translucent stones add depth and just a little bit of shine. Pretty much perfect. Dimensions 8.5 x 11 110 sheets/220 pages unlined.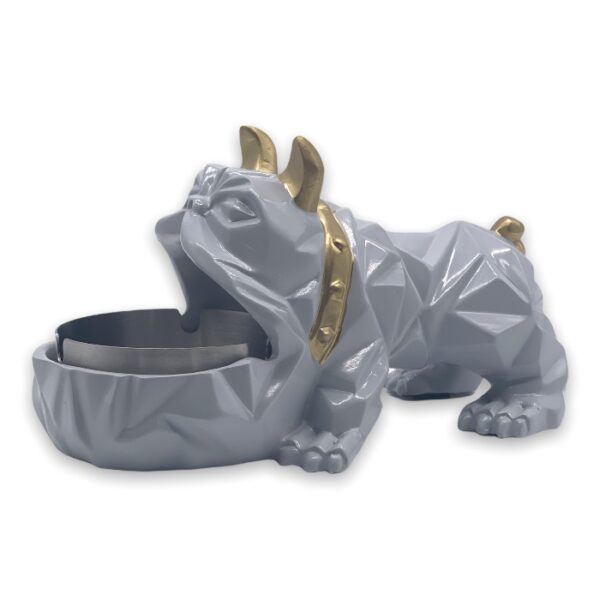 BULLDOG ASHTRAY
Groovy gray matter. Faceted resin bulldog in light gray with pretty gold accents on the ears, collar and tail. This mucho macho bully will look great by your side. Ashtray or dish – bulldogs rule! Dimensions: 8 Inches (L) x 4 Inches (W) x 5 Inches(H) With stainless steel removeable tray.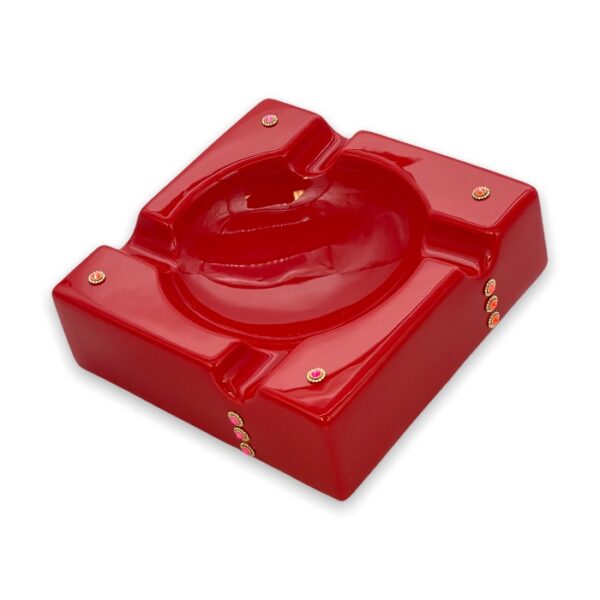 CERAMIC ASHTRAY
All fired up. Bright red glossy ceramic deep ashtray with our signature trio of stones. Neon pink and orange opaque stones set in bright yellow gold. The colors are all about making happy. A large piece with style for your ashes or any other small items that need a gorgeous place to nestle. Dimensions: 8 ¼ Inch square 2 ¾ Inches tall