In the 70's most of the products that we used were made in the USA.  We shopped and paid cash for things we could afford, nothing more nothing less.  No credit cards and no wasting money on "stuff" we didn't need. My first pair of Frye boots lasted longer than then they would fit my growing feet  – we paid for quality and got it. 
When the Walmart culture started in the 1980's the demand was real for cheaper goods.  Prices that were beyond affordable and why not?  Now credit cards were everywhere and we the consumer had constant encouragement to buy.  You didn't have to need it – want it was enough.  

By the 90's it seemed like nothing was made in the US anymore.  price points were the most important goal for many retailers and quality fell off to meet those low retail prices.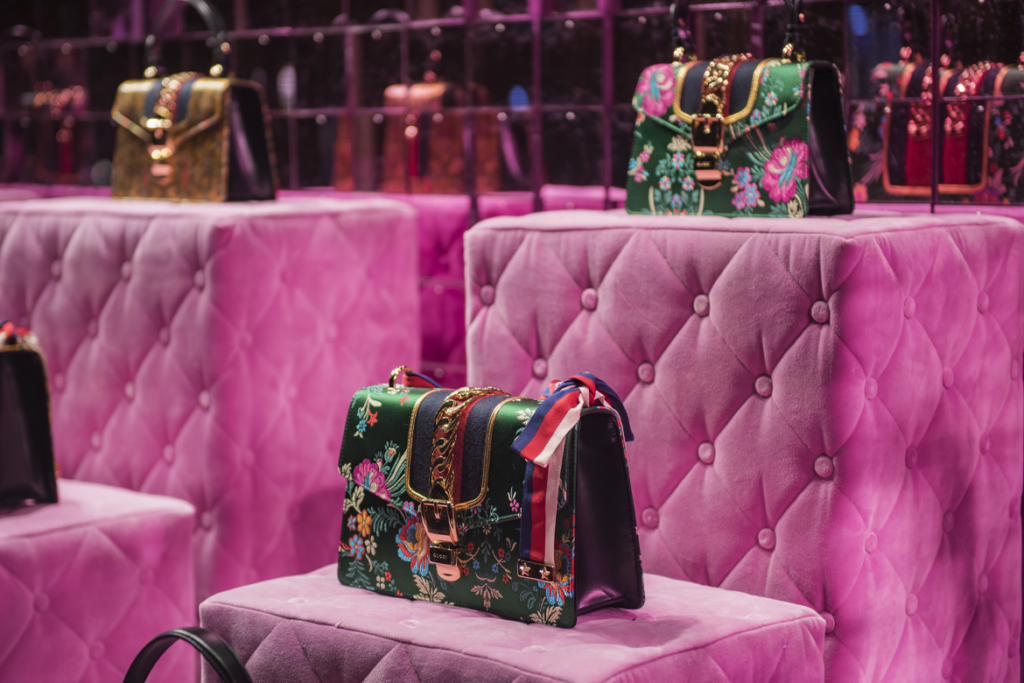 The US consumer continued to demand low prices and the retailers would push that pressure on to the manufacturers – if you wanted to lower the price you reduced the level of quality and labor costs. 

We have trained China to manufacture what we want and at a price that the US manufacturer cannot compete with.  Does that mean that all products made in China are cheap or poorly made?  Umm NO, just the opposite.  Made in China very often means you are getting the best quality for the price you are paying. 

If you pay $10.00 at retail for a pair of Jeans at Old Navy, how long do you think those Jeans are going to last?  What are you really expecting as far as quality when you pay $10.00 for a basic item of clothing?  Well, you CAN expect that toxic free materials are used, workers of legal age are making those "basics" and it means a factory is making a very small fraction compared to Old Navy on that $10.00 item.  But don't expect to wash and wear them for a month without some major wear and tear.  The point?  Big retailers follow guidelines for safety when products are being made regardless of how inexpensive an item is.  It might not last too long but it should be safe.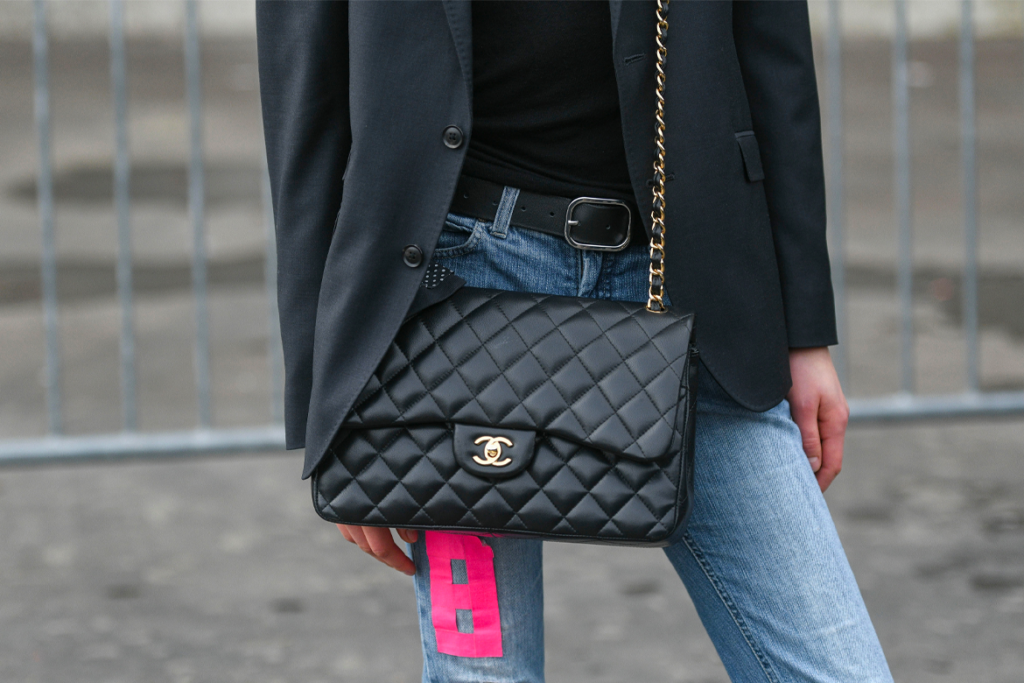 If you pay a couple of hundred for a pair of Rag & Bone Jeans, you should expect to get quality made that is meant to hold up for a couple of seasons.  The stitching, quality of denim and overall style – that's what you are paying for. 
So, while I love supporting made in the US – the priority is getting the best experience.  The Sports car is made in the US – duh, bitchin Camaro.   The accessories, my children….  crafted in European workshops by skilled hands. I keep it Swiss for my chocolate, Italian for my Prosecco and Ecuador for my Roses; but I stay open.  And pretty much everything else – made in China.  No shame in the game. 
Lesson #16 – If you get what you paid for, you got a good deal.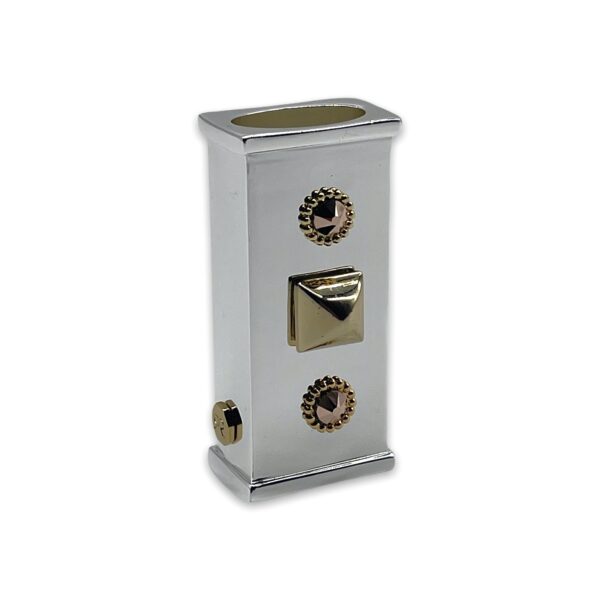 STANDARD BIC LIGHTER CASE
Manic for metal. Rose gold metallic stones set in yellow gold – play off the yellow gold soft edged pyramid in the center. Understated shine for the soft rocker. THE CASE MEASURES 1.3 x 2.7 x .75 INCHES AND HOLDS A STANDARD BIC LIGHTER. Lighter not included.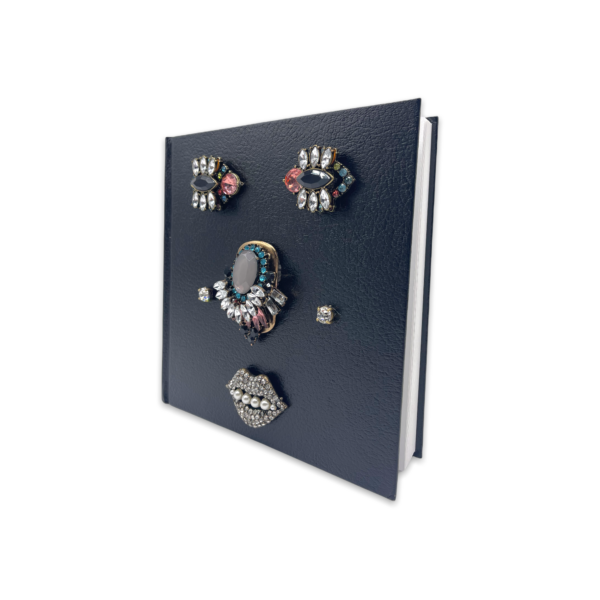 7 x7 JEWELED BOOK
I see you. How perfect is this face of jewels? Eyes that shine bright with crystal and a dash of color. Lips encrusted with crystal stones and white pearl. Face it, she is lovely. Dimensions 7 x 7 inches 110 sheets/ 220 pages unlined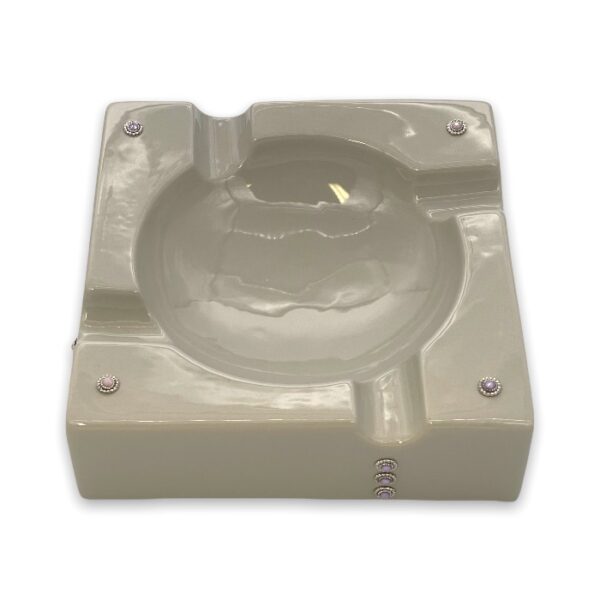 CERAMIC ASHTRAY
The silver lining. Pale gray glossy ceramic deep ashtray accented with our signature trio of stones. Light lilac stones in both opaque and translucent stones set in silver leave a trail of calm and cool - soft elegance. A large piece with style for your ashes or any other small items that need a gorgeous place to nestle. Dimensions: 8 ¼ Inch square 2 ¾ Inches tall